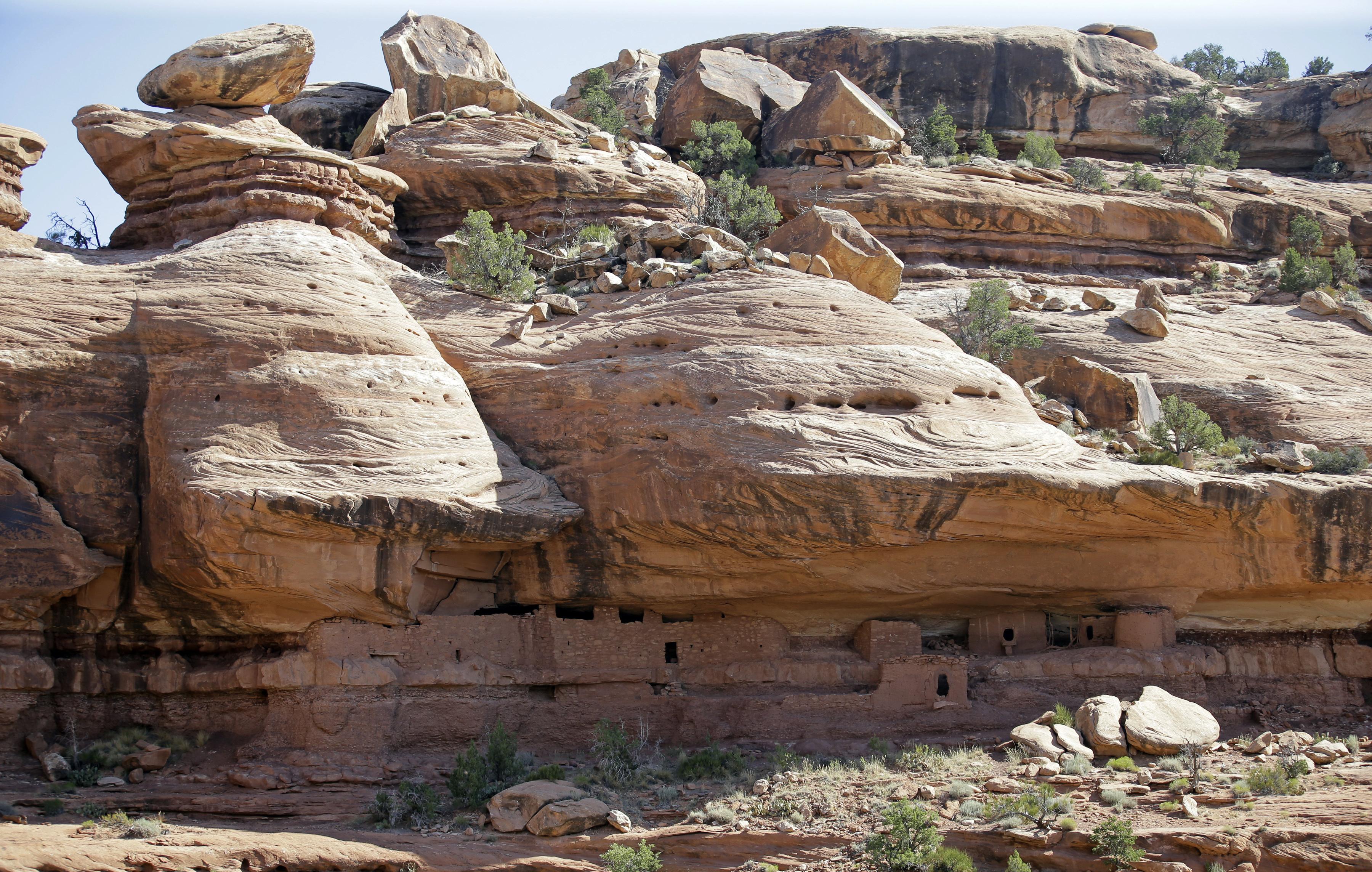 SALT LAKE CITY – More than 500 protesters urging the protection of Utah's Bears Ears National Monument demonstrate outside a Salt Lake City building where Interior Secretary Ryan Zinke is meeting with tribal leaders.
Protesters carried signs Sunday and shouted "Save our monuments, stand with Bears Ears!" as Zinke started a four-day Utah trip.
He's assessing whether 3.2 million acres of the state's red rock region should remain national monuments or have borders scaled down.
Zinke's meeting with the Bears Ears Inter-Tribal Coalition, which pushed for the monument, was not open to the public or media.
His visit comes after an executive order signed last month by President Donald Trump called for a review of 27 national monuments established by several former presidents.