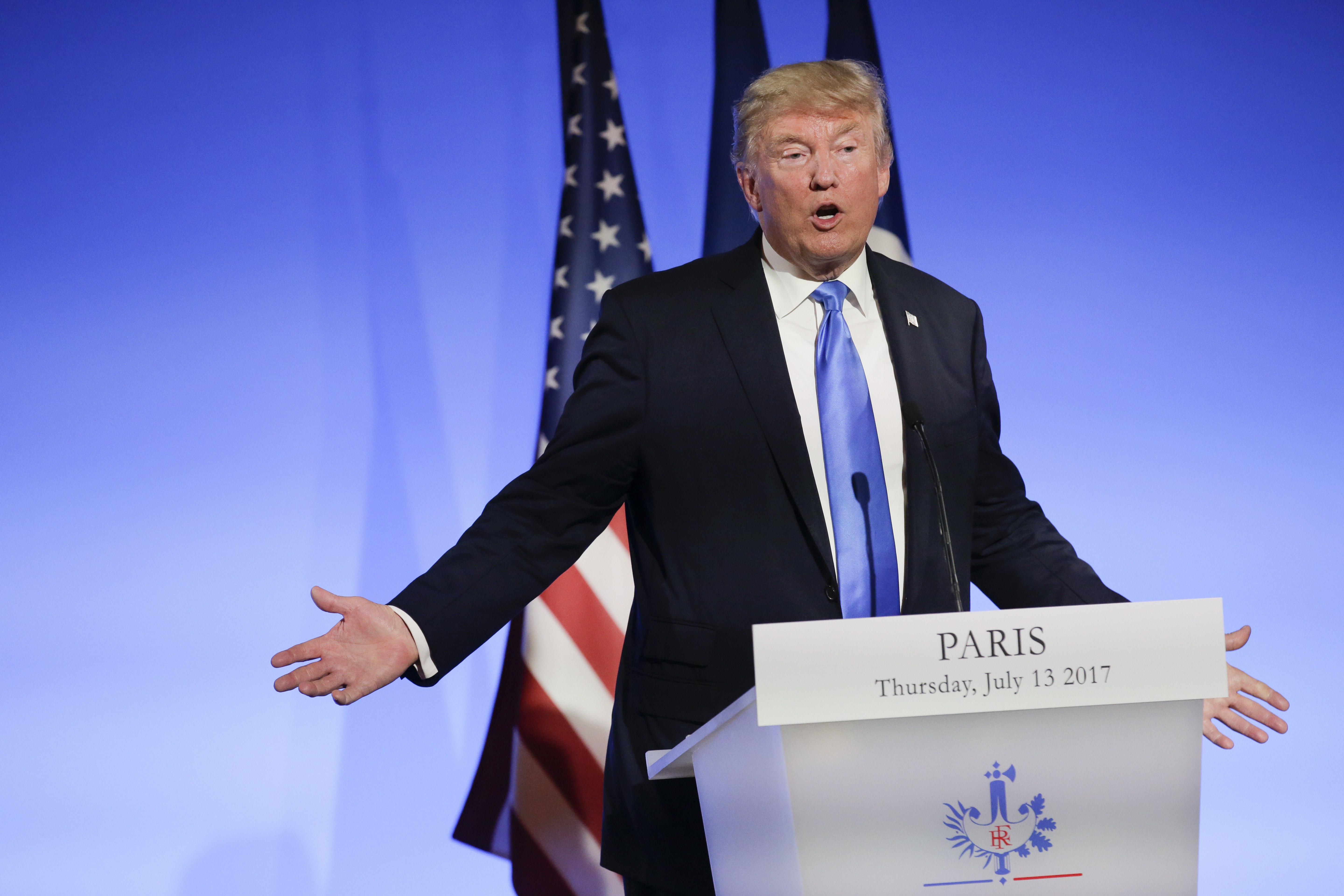 President Trump said Democrats and the media are overplaying their hand on allegations of his campaign's collusion with Russia, and it's creating a backlash with voters.
"I think what's happening is, as usual, the Democrats have played their card too hard on the Russia thing, because people aren't believing it," Mr. Trump told reporters aboard Air Force One on his trip to France. "It's a witch hunt and they understand that."
He singled out a comment by Sen. Tim Kaine, Virginia Democrat, who said this week that the latest revelations about Donald Trump Jr. meeting with a Russian lawyer last year could amount to treason.
"When they say 'treason' — you know what treason is?" Mr. Trump said. "That's Julius and Ethel Rosenberg for giving the atomic bomb [to Russia], okay?"
He said of the constant drumbeat of Russia allegations, "It's making Trump stronger."
"They feel it's a witch hunt, the people," the president said. "And those people vote. They don't stay home because it's drizzling. We proved that. Every single party chairman said that my base is substantially stronger than it was in November. That's a big compliment. And I feel it. Because my people and the people that support me, who are incredible people, those people are angry because they feel it's being unfair and a witch hunt."
He added, "It's bad for the country. You know, when you talk about Russia, if Russia actually did whatever they want to do, they got to be laughing, because look at what happens — how much time… ."